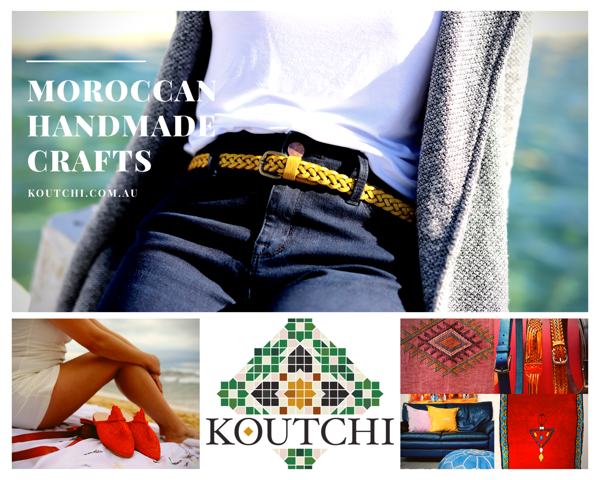 Dr. Ihssane Zouikr, I was born in Marrakech, Morocco. I came to Australia in 2009 to do a PhD in Neuroscience. After 14 years in Academia, I decided to step back and enjoy my time with my two little kids: Jasmine and Aaron.
In November 2018, I founded KOUTCHI with my brother Kamal back in Marrakech. Kamal has 20 years experience dealing with Moroccan artisans. Kamal and I design most of our products and artisans in Morocco handmade it to our specifications. Our leather goods (i.e. belts, bags, shoes etc…) are coloured in local tanneries that date back to the 11th century. We also use natural dyes such as Red poppies, yellow Saffron or Blue Indigo. Our rugs are hand woven by women in the Atlas mountains using pure wool. Our business is ethical and we are helping artisans back in Morocco
If you haven't been to Morocco, we are bringing you thousand years of Moroccan craftsmanship.