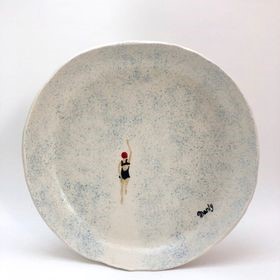 Misha & Yvona are potters based in Manly, Sydney who produce natural organic hand built and thrown ceramics tableware, jewelry and souvenirs.
Our tableware are mostly wabi sabi style, irregularly shaped, with uneven glaze and imperfections. Each piece is individually crafted and unique. All our ceramics pieces are dipped or brushed with food-safe glazes.
We are also happy to tailor-make things to your requirements.
We hope our ceramics will accompany you in precious moments and that you will enjoy it in your daily rituals.