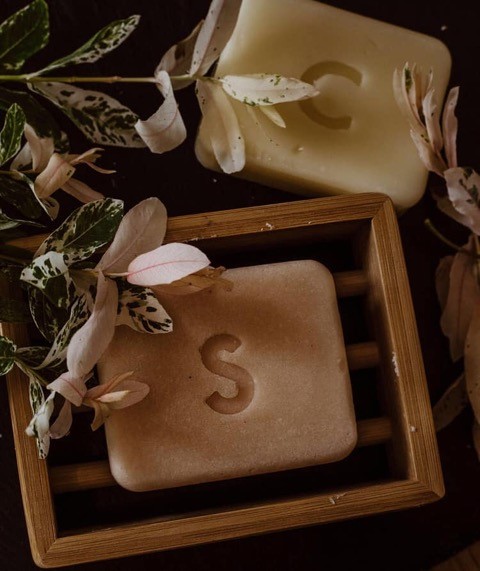 Nuebar plastic packaging free hair and body bars are formulated by a Naturopath and handmade in Sydney.
Care, Craft and Consciousness goes into every aspect of every product we create.
Our products are Vegan and Cruelty Free as well as being free from palm oil, sulfates, parabens, silicones, petroleum by-products and artificial fragrances.
However, there is no need to compromise on performance when you have the best that green chemistry and nature combined can offer. Our beautiful bars are soap free and pH balanced to deliver the kind of results that you are used to getting from salon quality product whilst minimising impact on our precious environment.
Our award-winning range includes Shampoo, Conditioner, Face Wash, Hand/Body Wash, Coffee Exfoliant and Body Moisturiser all in bar form and all super concentrated so that they will last for months of use.
NueBar – See How Beautiful Plastic Free Can Be.