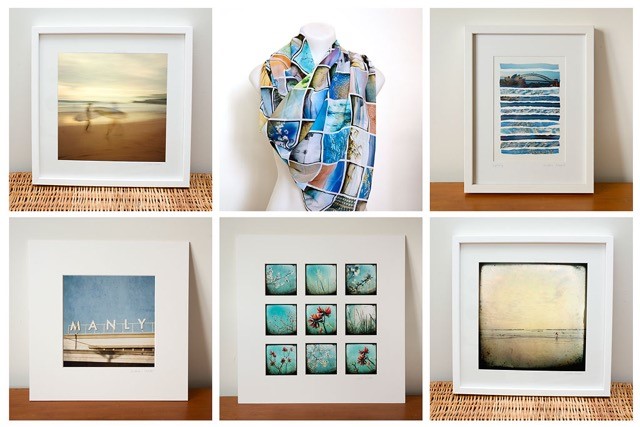 I'm a photographer based in Manly. I'm inspired by my surroundings and love to take photos of the beach, and the local area.
I like to add textural edges, scratches and overlays to create a whimsical and nostalgic mood to my images.
I sell prints, framed prints and greeting cards as well as scarves and bags with my images printed on them.
I also make collages out of my pictures, ripping sections of photos and stitching them onto paper, as well as cutting out mini pictures and sticking them down to make a grid of images.